The first retrospective exhibition of Bob Dylan's visual artworks – Retrospectrum – will debut at the Modern Art Museum (MAM) in Shanghai, China on 28th September and will run through 5th January 2020, it was announced today by the museum. Spanning five decades of the artist's career and seven series of works, Retrospectrum will mark the artist's most comprehensive art exhibition to date and enable visitors to experience Dylan's artwork in a uniquely immersive and interactive environment.
Retrospectrum will feature more than 250 of Bob Dylan's artworks in an array of media, with important works loaned from private collections around the world. The artist's diverse creations include oil, acrylic and watercolor painting, as well as his ink, pastel and charcoal drawings and distinctive ironwork sculptures.
'The exhibition will provide visitors with a unique opportunity to view Dylan's journey in the visual arts as well as an introduction to the artist's singular stature as a singer, songwriter, recording artist and concert performer reflected in iconic elements from his storied career" said the museum's director Derek Yu.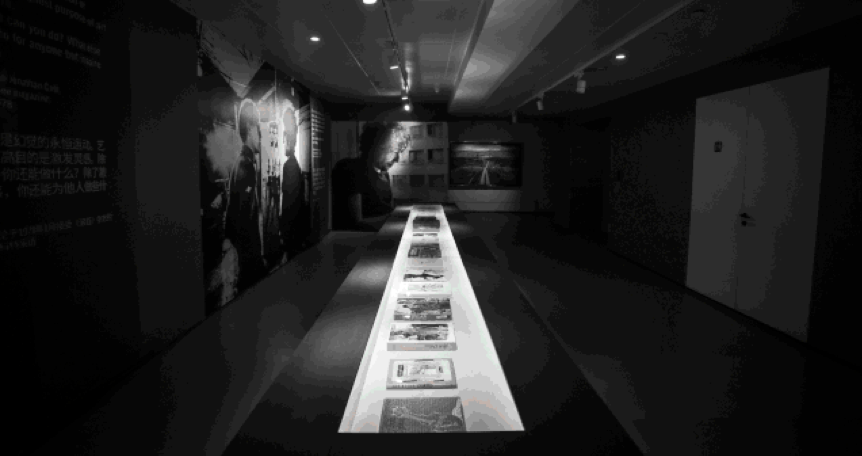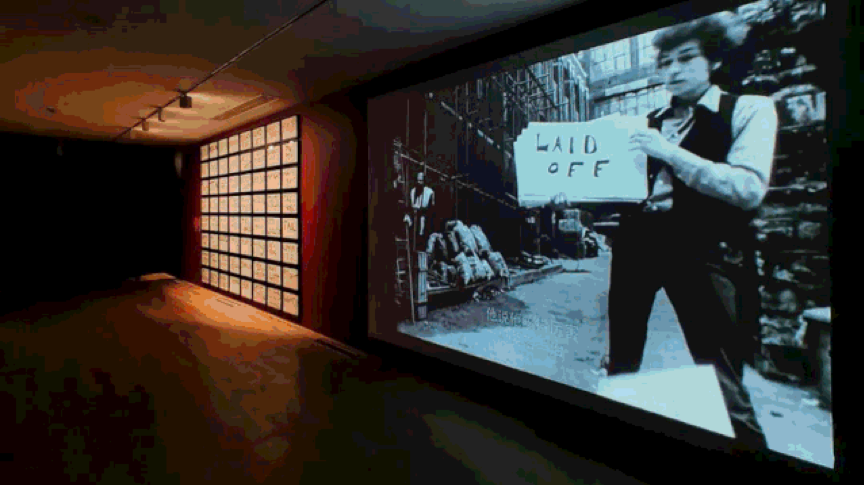 Bob Dylan says of the exhibition, 'Seeing many of my works years after I completed them is a fascinating experience. I don't really associate them with any particular time or place or state of mind, but view them as part of a long arc; a continuum that begins with the way I go forth in the world and changes direction as my perception is shaped and altered by life. I can be as profoundly influenced by events in Morretes, Brazil as I am by the man who sells me El País in Madrid. Shanghai is a city so rich in culture and history, and I couldn't be happier that Retrospectrum is being exhibited there.'
Among the artworks featured in Retrospectrum will be some of the artist's earliest ink sketches first published in 1973's Writings and Drawings that illustrated and compiled Dylan's lyrics up until that time. These drawings will be shown alongside works from last year's Mondo Scripto series, in which Dylan revisited some of his most renowned lyrics, hand-writing and illustrating them in his unique hand. The exhibition will also feature the iconic Train Tracks paintings representing The Drawn Blank Series (2008) that first brought Bob Dylan's visual artworks to critical and popular acclaim. The exhibition of 140 of these works in Chemnitz, Germany in 2007 established Dylan's credentials as a fine artist.
Retrospectrum will also feature paintings from Dylan's The New Orleans Series and The Asia Series (from 2012 and 2010 respectively), inspired by the artist's own travels, as well as works from his hugely popular The Beaten Path series (2015 – present), that includes the monumental landscape painting Endless Highway III (2016) that exemplifies Dylan's appreciation for the beauty of America's landscape and captures anticipation for the road ahead. As with the earlier The Drawn Blank Series, there is an emphasis on journey and transition in The Beaten Path works that reflects a life spent on the road.
Among the artist's most rarely seen pieces that will be featured in Retrospectrum are his industrial ironworks, created from repurposed objects that speak to America's industrial past. First exhibited in London in 2013, the ironworks reveal the artist's little-known fascination with welding and metalwork. Retrospectrum will also premiere a brand-new, large-scale and dramatic installation of new acrylic on canvas paintings.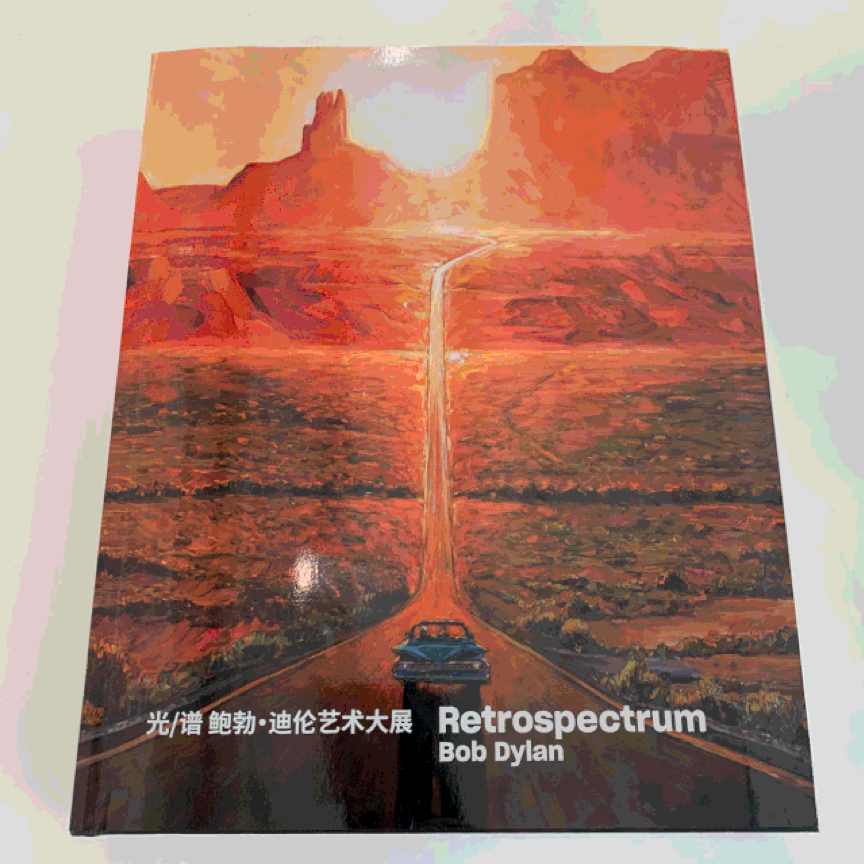 About Bob Dylan
Bob Dylan is generally regarded as one of the world's most influential and groundbreaking artists. In the decades since he first burst into the public's consciousness via New York City's Greenwich Village folk music scene in the early 1960s, Bob Dylan has sold more than 125 million records and amassed a singular body of work that includes some of the greatest and most popular songs the world has ever known. He continues to traverse the globe each year, performing nearly 100 concerts annually in front of audiences who embrace his new material with the same passion as his classic output. In recent years, his work as an author and visual artist has further burnished his popularity and acclaim; a worldwide best-selling memoir, Chronicles Vol. 1, spent 19 weeks on the New York Times Best Seller List, in 2004, and several major exhibitions of his paintings and iron gates have been shown in recent years at some of the world's most prestigious museums and galleries.
Bob Dylan's contributions to our culture have been recognized with numerous honors and accolades. In December 2016, he was awarded the Nobel Prize for Literature by the Swedish Academy "for having created new poetic expressions within the great American song tradition." In 2012, he was awarded America's highest civilian honor, the Presidential Medal of Freedom, by President Barack Obama. In addition to winning 11 Grammy Awards, Dylan has achieved six entries in the Grammy Hall of Fame, which honors recordings of "qualitative or historical significance" at least 25 years old.
About Modern Art Museum
The Modern Art Museum (MAM) in Shanghai, China, is an institution focused on diversity, equality, nurturing creativity and education. An institution with a global and multidisciplinary approach, MAM Shanghai aims at contributing to the education, knowledge and enjoyment of art through an immersive and engaging experience. Its vast industrial architecture offers a versatile and dynamic space to connect the shared cultures of the East and West. Located along the 'cultural corridor' of museums and galleries that runs along the riverside in the Pudong New Area, MAM utilizes innovative methods to facilitate public participation and engagement with art.